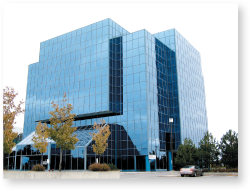 Popular Book Company (Canada) Ltd ("Popular Canada") was incorporated on July 19, 1994 to publish quality workbooks and other learning materials for preschool and elementary school children. The history of Popular Canada was marked with a line-up of successful publications, beginning with MathSmart published in May 1999. It became an instant success and more than 200,000 copies have been sold since its launch.
Since then, Popular Canada has been constantly improving and expanding its product range. Riding on the success of MathSmart, it strengthened its Math products by publishing MathSmart Problem-Solving and MathSmart Skills Builder. 2001 saw the launch of its anchor series, Complete MathSmart, which became a perennial bestseller across Canada.
On top of the Math workbooks, Popular Canada started publishing English workbooks in 2001 with the EnglishSmart series and later the EnglishSmart Grammar series. Both series, like the Math workbooks, were well-received, which led to the publishing of Complete EnglishSmart in 2003.
Complete MathSmart and Complete EnglishSmart have since continued to be bestselling workbook series in Canada year after year, along with Complete Canadian Curriculum, our signature series first published in 2007. To date, these anchor series have sold more than 2.7 million copies combined. In 2009, we started publishing French workbooks, and now the Complete FrenchSmart series has become yet another of our anchor series.
With the advance in technology, our effort is no longer confined to print media. Since 2012, we have also been offering e-learning products: i-workbooks that are featured in the Apple iBookstore. Our first such series, Interactive EnglishSmart for iPad, provides students with a more engaging and instantaneous learning experience.
Today, our reach has gone beyond Canada, with schools and individuals in as far-off countries and places as China, Japan, South Korea, Taiwan, Hong Kong, Indonesia, Jordan, Germany, Denmark, the Czech Republic, the Netherlands, Italy, Papua New Guinea, and Mexico choosing our Smart workbooks as supplementary learning resources for their children.